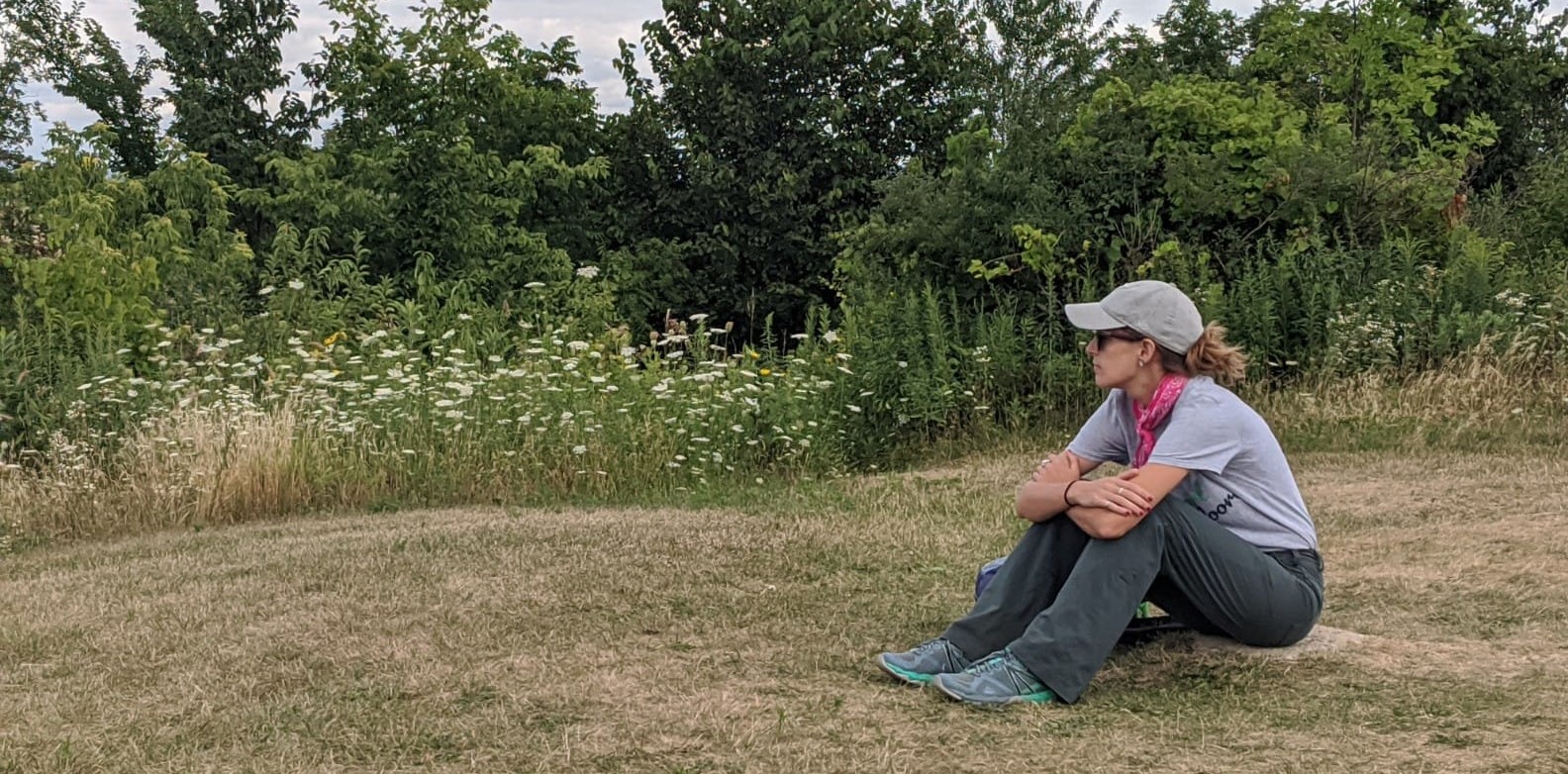 Click here to listen to me read this blog.
Foreword: It's late on Thanksgiving Eve, the time of night when most of the world is asleep but my mind is just beginning to hit the peak of whirling thoughts and ideas. And as my mind revels in the happy clamor inside my head surrounded by the peaceful stillness of a winter night, I'm thinking about what I will say tomorrow when asked what I'm grateful for. It will be a strange Thanksgiving this year. Last year I celebrated in a small, sweltering apartment with delicious, painstakingly put together dishes and a happy group of parasite-infested, bug-bitten, and determinedly resilient friends in Panama. In years past, I spent Thanksgiving with grandparents in a cozy home in Pennsylvania and others waking up to people eating breakfast above me in my temporary bedroom/dining room in a house packed full with people, food, and love.
This year will be quieter. It will be just my mom and me, but I am still grateful for that, and I am still grateful for all that I have been given this year. I already wrote a reflection of what this year has been for me, weeks ago, laying in a tent in a marshy campground near the gulf in Mississippi. I've been wondering, while adding bits and pieces, if I should publish it closer towards the end of the year - but now, thinking about being grateful, despite the trauma of this year, it seems the perfect time. Because this year, I'm grateful for unexpected joys and human connection. So read on, and enjoy. And know that I'm grateful for you, too. Because whether we haven't talked in years, or we just met, we still have what's most important in life - human connection. Thank you for being you, and thank you for being a part of my life. And thank you for reading.
At the beginning of 2020, I made the vague and ambiguous resolution to be more spontaneous. Having experienced almost a year of Peace Corps and learning to be flexible and positive no matter the circumstances gave me the understanding that sometimes joy comes from the unexpected and unplanned, and I was determined to live 2020 with less of my own restricting rules and planned out limitations.
Of course, 2020 turned out to be the year none of us expected, and although nothing could have fully prepared me for the heartbreak, uncertainty, or trauma of this year, I came back to the U.S. a more resilient version of myself and determined to make something, if not the something I had planned, of this year.
This was, for me, a borrowed year. Although my brother has continuously asked me, "how's retirement?" as I muddled through a year of being laid off and unemployed, I know that this year is just a temporary slowdown, a borrowed year of rest and play from the busier years that await me. And through all the anxieties of not having an income, the trauma of an evacuation from all that was my life, and the uncertainty of living in a world with a pandemic, I have still learned valuable lessons and found incredible moments of human connection and joy.
This year has been so hard for so many, and I know that my experience has not been the reality of many families across the U.S. and world. I am privileged and blessed enough to say that this year has not been all bad for me - and now, reflecting back on 2020, I am humbled and grateful for the unexpected joys I was given.
Coming back to the U.S. in the midst of a pandemic while my heart had been left behind was gut wrenching, but returning to a country in lock down gave me the time and space I needed to come back to a culture I didn't always recognize, and that was a small consolation. Instead of being bombarded by culture shock and readjustment to a life of excess, noise, and busyness, the two months of the shutdown gave me the quiet and isolation I needed to start to process, reflect on my Peace Corps experience, and return to the life I had left behind. I still had moments of culture shock, but they were spread out over months and months, limiting the shock and numbing the blow.
Of course, coming back to Iowa, the place I had been trying to leave to go explore the world, right before turning 30, was not ideal, and so when the time was right, I set off with my Toyota Camry and a tent - on a solo road trip I knew in my gut was what I needed to do. The funny thing was, it never ended up being as solo as I thought it would be - and that was an unexpected joy. As I drove and camped south to Texas to visit my brother and then west and north across Texas and New Mexico to Colorado, I met and made connections with numerous people - people with life experiences and stories completely different from my own, but with whom I could share my story as freely and openly as they shared theirs. A month in Colorado gave me more quiet, and time to wander among the ponderosa pines and brilliantly bright aspens, but I made connections here too, finding friends and brief encounters in chance moments of incredible timing.
On the second leg of my road trip I planned the connections, visiting grandparents, staying with Peace Corps friends, and reuniting with a high school friend I hadn't seen in years. These meetings too, were cherished and dear, and sometimes only after leaving did I realize how much I had needed that conversation, that acknowledgement of friendship, and the link of shared experience.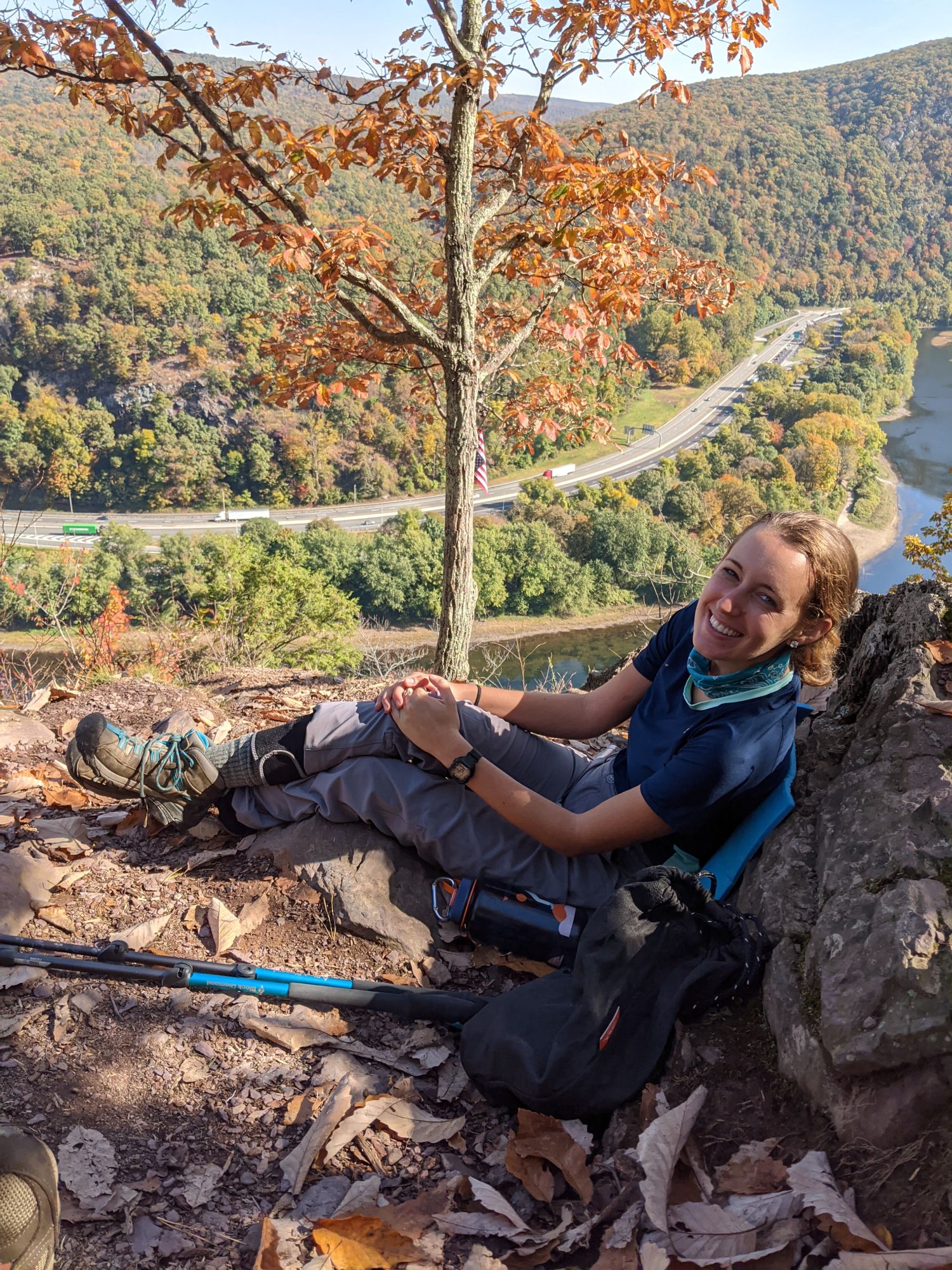 I made other connections this year too - spending wonderfully unexpected time with my mom making some silly but important new traditions, reconnecting with friends and family after over a year away, and even rekindling a close friendship as old as elementary school.
I learned this year that I can be alone and be okay. I can be self-reliant, independent, and resilient. But I also learned how important it is to find human connections - even, and sometimes, especially - with strangers. I learned that even in a pandemic, when our doors seem to be shut and our bubble extended to six feet, we can reach others. And in these times of uncertainty and sorrow, social distance does not mean isolation, and community is essential to our mental well-being. Sometimes it's as simple as being the adult sliding down a wooden ramp with children you don't know, other times it's sitting down with a nomadic retiree you met yesterday and sharing stories, wine, and cheese in a national forest.
Despite these connections, my incredible road tripping, and enviable instagram posts, I've struggled this year finding my place. I've watched my fellow Peace Corps friends move on to jobs, grad school, and new places, while never feeling ready or confident enough in any direction to do the same. This anxiety of "not adding to my resume" has been fuel to my sad days, but I have to remind myself 2020 is not a resume year - it's a borrowed year. I haven't started a new job or grad school, and I couldn't finish my Peace Corps service. But in the busy years that come, when I look back on this borrowed year, I will not remember whatever job I could have had. I will remember those unexpected moments - the ones I couldn't have foreseen a year ago.
I will remember dancing at daybreak in a prairie in Kansas to greet another day and crouching on a rocky shoreline watching pelicans above me in Oklahoma. I will remember laughing as rain drenched me on the National Mall and sliding on my belly through cold Colorado mud. I will remember watching frogs in a marsh in the middle of Iowa and catching my breath as a great blue heron took flight in Louisiana. I will remember sleeping beneath a dark but star lit sky and rolling in white sand in New Mexico. I will remember the moments that were cut short - climbing through barbed wire looking for mangos with my Panamanian kids, laughing as we constructed a rickety swing in my backyard, and reading stories in the back of the school room. I will remember time with friends and family, picking strawberries and eating truffles, drinking wine on Fridays and wearing ridiculous socks. I will remember learning to make pie, dancing in a blue-lit room, and swinging on the wharf. I will remember doing the joker dance, playing ultimate, and eating copious amounts of tacos in Texas. I will remember the connections I've made and the people I've spent time with. And in the end, that means more than anything I could have written onto my resume. It's only 2020 after all.
Despite all that, it's been a hard year. But it's also been unexpected - in a good way. And now, as we put 2020 in our memories and move on to 2021... well, I have no idea what it holds. Guaranteed change and uncertainty - but also moments of human connection and unexpected joy. I still don't know exactly where I'll be or what I'll be doing - I have ideas, but the specifics are unknown. And the truth is, I'm okay with that. I'll just have to keep being spontaneous, lean into that ambiguity, and see where this glorious, incredible, roller coaster journey takes me.